My Shopping Cart
Qty
Item
Total
$0.00
CANE-IAC is Verified
Safe & Secure
Follow CANE-IAC on Twitter ~

Learn

about new & sale items and receive special offers
-
click here

LEXAN NAUGHTY STICK
Thi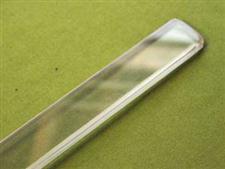 s naughty
stick is made from
1/2" thick Lexan. This makes for a very durable and
hard hitting pa
ddle
that is
really easy to keep clean and sanitized. Just toss it in your dishwasher.
The Lex
an Naughty Stick is 24" long, about 1 3/8" wide and 1/2" thick. We have
beveled all the edges. This really is a Pain in the Ass paddle, Lexan is at times a challenge t
o work with but when done it makes for a very hard hitting, unforgiving paddle.

Click

Here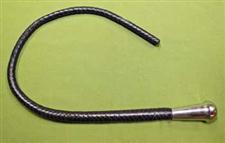 Our Sjambok is awesome, it is more of a crossover of a Sjambok, whip and flogger and we love it. You can whip this around like a whip but it delivers a punch like a true Sjambok.
Made with braided leather and has an overall length of 30" with a nice steel handle. When used hard, this will leave marks, welts and beautiful stripes all over your bottom.

Click

Here
---
BLACK BAMBOO TERROR STICKS - 3 Piece Set
Black Bamboo Terror Sticks are brutal hard hitting, unforgiving canes that will keep even the most naugh

ty bottom in line. They look great, feel great in the hand and deliver a very firm "punch". If you are looking to give your bottom a good pain rush these will do the trick.
This three piece set comes with a 32", 24" and 16", approximate length, canes. Every set is unique and they range in thickness from about 3/8" to 3/4" thick.
Click
Here
---
The SCORCHER RUBBER PADDLE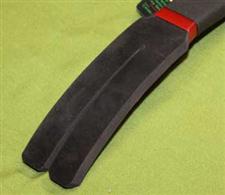 The secret to the SCORCHER's sting is that it is made with very heavy dense rubber and it is split in two tails. The Scorcher is about 2" wide, 12" long and 1/2" thick. It has two tails that are 5" long and a nice bow to it that will wrap around the "bottom". This is a heavy but flexible rubber paddle, We Love it.
Click
Here
----------------------------------------------------
DANA KANE
Ms. Dana Kane hails from Las Vegas and is a professional disciplinarian. She specializes in traditional OTK bare-hand spanking, close-contact implements, discipline/punishment, behavior modification and intense role-play. She has a very fond affinity for the cane.

OUCH

Dana has been very nice to supply us with Product Reviews and TIPS for TOPS videos. These short clips are a great way to enhance your spanking knowledge and learn a bit about some of our implements. To view all the videos Dana has done for us clickhere.

Learn more about Ms. Dana Kane here.
Dana's latest Product Reviews.


click to view




More of Dana's Product Reviews and TIPS for TOPS found

HERE
Visit Ms. Kane, if you dare, by clicking banner.
--------------------------------------------------------------------------------
All items are 100% Satisfaction Guaranteed or full refund.
Totally DISCREET Packaging

Copyright 2014 ~ All rights reserved.