My Shopping Cart
Qty
Item
Total
$0.00
CANE-IAC is Verified
Safe & Secure
Follow CANE-IAC on Twitter ~

Learn

about new & sale items and receive special offers
-
click here

"The Delrin Conqueror"

The Delrin Conqueror will rock your world. This is from our Red Line Extreme department and it truly is extreme. The Conqueror is a heavy 1/2" thick, 30" long and has a nice balance between stiffness and flexibility. The Conqueror is a brutal attention getter that will help your bottom earn their stripes (and even welts when used with full force). This cane is for serious players and Pain-Iacs. Give it a look.
Click photo or HERE to view.
---
Our White Naughty Slapper
is awesome OTK piece.
It was made for all our

spank-iac

friends who want something special to deliver exception butt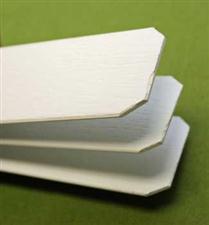 warming sting. This limite
d
edition slapper is really awesome and just the right size for OTK.

Made of faux wood
it is 14" long and 3" wide with three slappers each 1/8" thick.
TERRA's SELF SPANKING VIDEOS
Three great video downloads all featuring Terra and her hard hitting self spanking style.
There is nothing fancy about these videos, no special lighting, no directo
r or high priced cameras, just Terra, baring it all and doing what she does best, self spanking.
The videos showcase numerou
s implements and all sorts of
positions.
---
---
Terra is Cane-Iac's
Queen of Self Spanking and we are pleased to offer you a chance to email her and ask her SPANKING related questions. She can answer questions on many of our implements, spanking positions, self spanking, spanking others, self bondage, wax play and just about anything spanking related. Keep it clean and respectful and enjoy this great resource. To ASK TERRA click HERE.
Ms. Dana Kane hails from Las Vegas and is a professional disciplinarian. She specializes in traditional OTK bare-hand spanking, close-contact implements, discipline/punishment, behavior modification and intense role-play. She has a very fond affinity for the cane.

OUCH
Dana has been very nice to supply us with Product Reviews and TIPS for TOPS videos. These short clips are a great way to enhance your spanking knowledge and learn a bit about some of our implements. To view all the videos Dana has done for us click here.
Learn more about Ms. Dana Kane here.
Dana's latest Product Reviews.


click to view




More of Dana's Product Reviews and TIPS for TOPS found

HERE
Visit Ms. Kane, if you dare, by clicking banner.
--------------------------------------------------------------------------------
All items are 100% Satisfaction Guaranteed or full refund.
Totally DISCREET Packaging

Copyright 2015 ~ All Rights Reserved