My Shopping Cart
Qty
Item
Total
$0.00
CANE-IAC is Verified
Safe & Secure
The USPS has done it again and raised its rates on non-standard and oversized packages. Sorry but effective immediately we need to add an $8.00 surcharge to all orders. It is ugly and we don't like it any more than you do.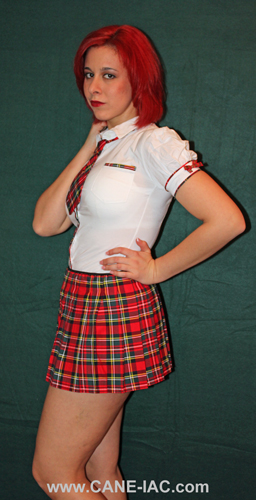 Hi, my name is Sarah Gregory and I am a professional spanking/fetish model. I am also a true born spanko!!! It has been my life long dream to be a model. I just love being in front of the camera. I am also an actress and singer. Musical theater is another one of my passions. In my free time outside of spanking I love shopping, spending time with my dog, relaxing on the couch watching one of my favorite shows on the laptop, listening to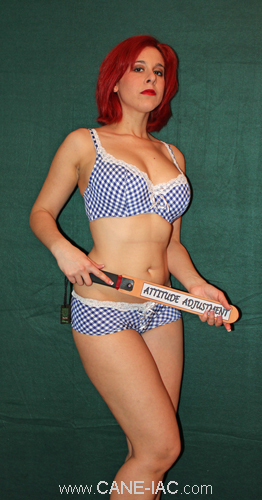 music, singing, talking to my friends on the phone, and being outside on a warm day.

I have always felt that my education was and is a very important part of my life. I have a B.A. in Psychology and have also taken a quite few courses in media arts post undergrad. I studied how to use photo-shop and Final Cut Pro in great detail. I run my own spanking video website, www.sarahgregoryspanking.com and clips4sale store, http://clips4sale.com/store/27710. I do all the production, editing work, and website updates myself. I started it on my own and recently have a business partner who is also in a quite a few of my videos. He is also my disciplinarian and friend off camera and outside of business. I also maintain a spanking blog of all the various adventures and things going on in my life in and out of the spanking scene, www.spankingsarahgregory.com



A little history on me and spanking: I have been intrigued and curious about spanking since I was 5 years old. I can remember watching mainstream movies that had short spanking scenes in them and being so interested and I would keep rewinding them and watching with such intense focus. I didn't know why this was, but I later learned that I had what is called a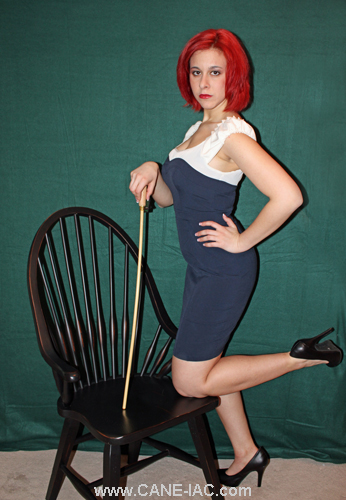 hard wiring for spanking. I am a true "spanko." I would look up the word, spanking, in the dictionary many times and play "school" with my friends and try to get them to spank me. I also can remember wishing my teachers would just take me over their knees in school and give me a good spanking. But, I felt ashamed and different for thinking this way. I was scared for the longest time of this part of me and suppressed it through my childhood, teens, and early twenties. About two years ago I finally decided to embrace this part of me and learned that it isn't just a part of me, it is ME and where I feel most at home within myself. I would never want to go back to be the scared confused person always wondering and thinking I was weird for being so intrigued and amazed by spanking. And not only getting a spanking is what I needed and wanted, but to watch others getting what they need and being a part of this whole world of loving and caring people who share my thoughts, dreams, and desires. I am finally home.


CANE-IAC is very excited and proud to have Sarah Gregory as a friend and model.
Photos of Sarah with our CANE-IAC implements, click on the photo to view the item.
Exotic Paddles
White Delrin Baton Furry Cover/Case
Attitude Adjustment Strap Spanking Cuff Set
Howler Loop Lexan Sr Paddle
White Delrin Baton Exotic Paddle Attitude Strap
Delrin OTK Loop Wood Handle Rattan
Krystal Star using the leather OTK loop on Sarah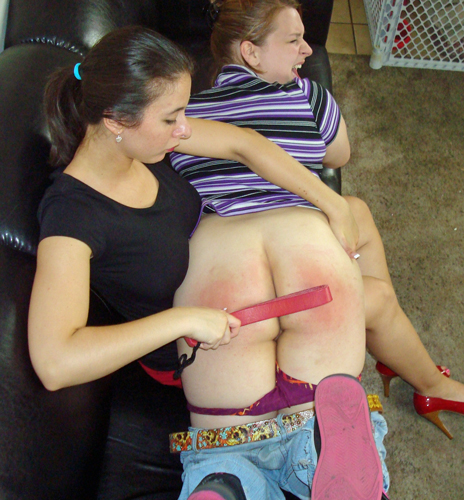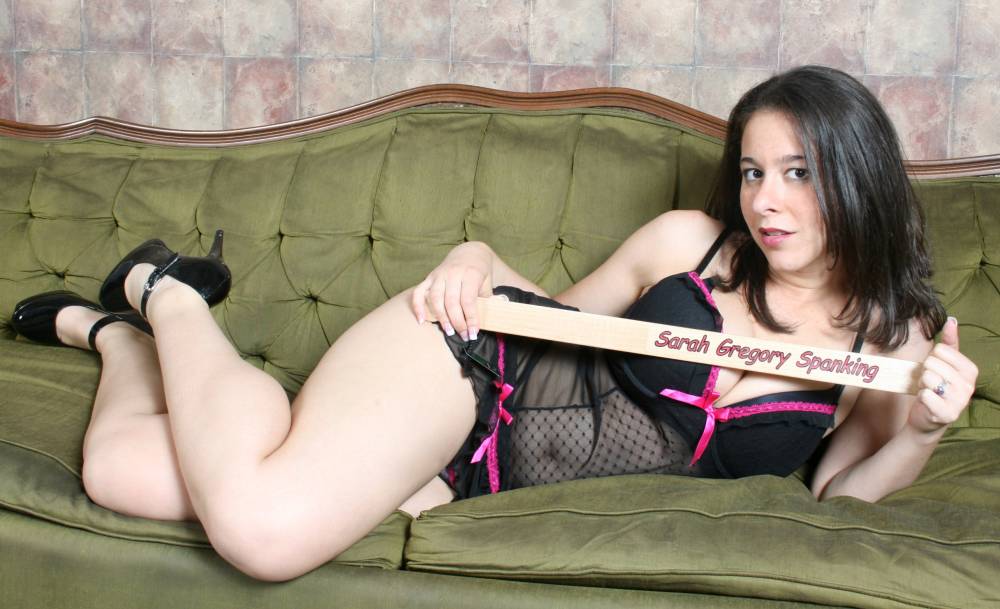 Copyright 2020 ~ All Rights Reserved