Spanking someone is great, being spanked is even greater than that but I have found that nothing is better than spanking myself.
It's a practice that not many people I know enjoy the way I do, maybe because they never have. If I am being honest, the proper pop of an implement on my own skin is the perfect blend of control and submission. I control the angle, the strength as well as the timing, thus giving it to myself the way I like it. I know my own limits far better than anyone else, knowing what will give me that ultimate goal: the balance between pain and pleasure. Self spanking allows me to be my own master in a way, the control and release on my own body gives a sense of independence that nothing has before.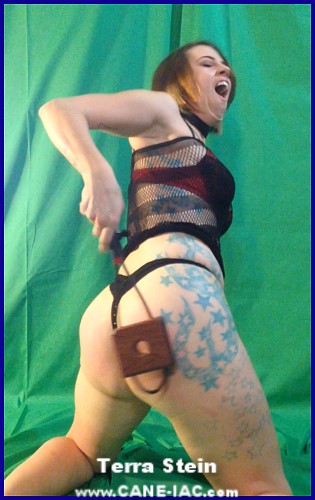 The angle of spanking my own bottom was difficult to find, it takes a lot of practice to find a way that works best. I lean forward, bringing my arm back and pop, flicking the wrist to grab the momentum to give a perfect sting. With practice I have been able to twist my body around to get the other cheek. When self spanking, you are only spanking one cheek at a time, so in order to create balance and symmetry, it is important to find a way to spank both cheeks, and don't forget to count.
OTK items work best for me, they are smaller and easier to control, the heavier they are the easier it is to flick your wrist. If it doesn't sting or make a pop, it doesn't count, put more force behind it.
There are ways to use different size implements for self spanking, for instance, I've used longer items for more of an upright angle.
To achieve the upright angle, I don't bend over, I simply twist my body around, holding the implement with my elbow up, and use the same wrist motion to get the pop on my bottom. The benefit of using a longer cane for this is that you can choke up on it, depending on the size of your torso to make proper contact. This position is harder to achieve using the arm you are less comfortable with. Longer implements are also good for the Diaper position.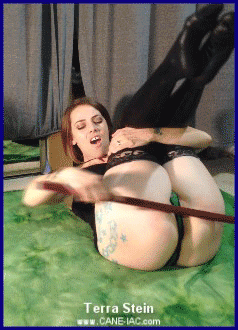 Diaper Position is one that I am still practicing and adjusting to, but practice frequently. To achieve this position, I lay on my back with both of my legs up, using my non spanking hand to hug my legs to my chest. With the other arm I take my desired implement, usually for me I like the Lightning Stick as it is long and easy to grip, and smack it on my butt. There are two different impacts you can't achieve with this: straight across to get both cheeks or just aim for the cheek opposite of the hand your implement is in. I like this position because you can get to a part of your bottom that you can't from other angles. The sting is unreal as this part is more sensitive than others.
For other parts of your body it is important to think about your anatomy. Safety is very important in any kind of impact play so it is vital you pay attention to where and how hard to hit yourself.
Tummy spanks are very erotic for me but you have a lot of organs in there so be careful. I like short whips for this, the dragon tongue being a favorite. It's all in the wrist here, you flick the whip against your skin to create a sting. I can get some nice red marks from this and it's amazing. The same goes for chest spanks. Be careful not to damage your body. Even light weight items can provide a desirable sting and you are taking care of your body first.
I hope this article answers all or many of your questions about self spanking. Practice frequently, play with your angles and different implements and have fun. Find what works best for you and what you like. As long as you are playing safely and having fun, there is no wrong way to spank yourself.
---
All of us at CANE-IAC thank Terra for her contribution to our store and for helping to spread the word on self spanking and safe play.