My Shopping Cart
Qty
Item
Total
$0.00
CANE-IAC is Verified
Safe & Secure
Cane-Iac's Meet the Professional Disciplinarians
Check back often as we will be adding more professionals soon.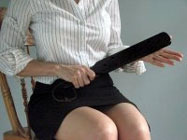 I am Ms.

Marwood

and I am a worldly, intelligent, no-nonsense lady who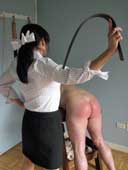 addresses the behavioral problems of naughty boys of all (consenting)
ages.

I take my

inspiration from a renowned, stern English governess of longstanding literary fame and believe in the expert application of all manner of traditional domestic corporal discipline as needed and /or deserved. I also provide long- or short-term proven, effective Life Coaching services incorporating corporal disciplinary "incentives".
--------------------------------------------------
I am Miss Lydia Lamour, Professional Disciplinarian and Mommy based in NYC. For over 10 years now, My firm hands have seen backsides from all over the country, and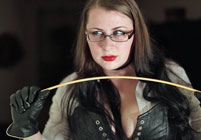 nothing brings a smile to My face more than knowing that you are beginning to be on the path of righteous living, with your hands rubbing your sore bottom along the way. I am also available for ABDL sessions as I enjoy My natural maternal side and have all the needs necessary. I have a very large collection of spanking implements and more to ensure that you will feel My wrath and start your life anew, whether it be over My knees or bent over and tied down

.
Visit me at: www.StrictlyMissLydia.com
--------------------------------------------------
My name is Georgia Cane. I am a six foot tall, fit, mature (fifties) black woman with an Ivy League degree and a strict, no nonsense, over-the-knee spanking disciplinarian.

My bare hand gets your attention, leaving your bottom pink and burning or as red and sore, as needed. When appropriate, I will spank you to tears - and then some - and when I bring out my strap, paddle, hairbrush or cane you'll understand the consequences of misbehaving. I discipline for real life issues and excel in all types of role-play scenarios. I also offer long-term mentoring, counseling, and oversight sessions, in person or via phone.
All are welcome, from the novice to the experienced CP aficiondo.
--------------------------------------------------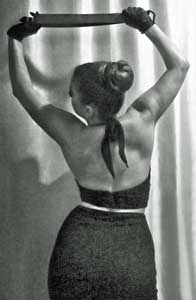 I am the beautiful, voluptuous, Manhattan star who brings you to the heaven of absolute domination. You gladly surrender to my animal female instincts once I glide int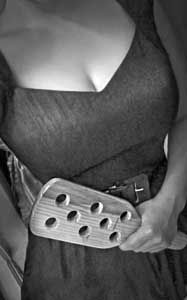 o the room like a lioness.
I know

the punishment you deserve.
I lay you, the naughty boy, over my lovely lap and with my precious little hands, I mercilessly spank your bare bottom. I emasculate you with sharp insults and giggle as you crawl to me on the floor. You dare not complain. You submit fully as I generously deliver delicious, delightful pain.

After I correct you to my utter satisfaction, we enter into the stage of soothing, maternal aftercare. As our 90-minute session together closes, you are comforted in my warm, womanly
embrace.

When we finish the r
itual of disciplined domination, you feel justly punished, and in this, I relieve you of your transgressions. You are whole again.
Here's hoping I choose you, naughty boy.
--------------------------------------------------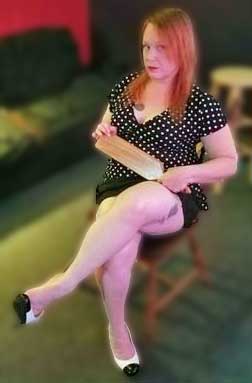 I am Heidee Nytes, you may call me Ms. Heidee. I am a no nonsense, professional disciplinarian based in Brooklyn, NY.
I specialize in traditional OTK spankings and am experienced in role play and therapeutic, maternal reparenting through strict discipline and immediate
consequences.
The punishment you deserve takes time and consideration. You have been lacking discipline for a long time now and surly need to be reminded how to behave. Prepare to spend quite a bit of time in the corner and over my knee. By appointment only.
--------------------------------------------------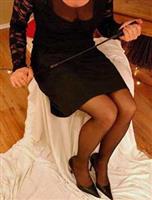 Lady Cloe is a Swiss national who is now based in New York City. She has a successful professional career, and secondarily helps men as a "behavior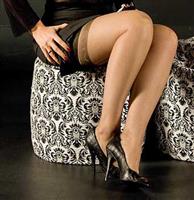 modification specialist" who administers maternal discipline. Lady Cloe also spanks women at events or parties. She is a creative event planner, and also has taken acting classes. Her love and talent for role play evolved from these professional endeavors. Lady Cloe requires advance notice if you pursue a meeting due to both her schedule and her desire to tailor all meetings so OTK correction is special and memorable.
--------------------------------------------------
I am Mommy Discipline. I am a strict, 59 year-old disciplinarian. I bring a strong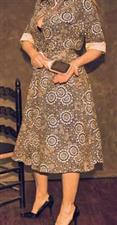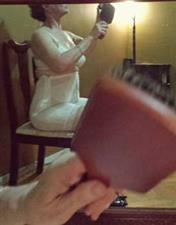 maternal presence with scolding and role-play that will take you back to the good old days. I am an expert spanker that's intuitive.
I know what's best for you. I will give you what you deserve. I am feminine, warm and skilled in the psychology of punishment, as well as physically strong. I punish you for your own good. If you learn your lesson and promise to be good from now on, I will rub your naughty bottom and make it better. OTK hairbrush spanking is my specialty, but I am known for precision and a heavy hand in caning, belting and whipping, as well. Contact me now. You know why.
-------------------------------------------------
Cane-Iac does its best to screen all of the professionals to bring you a reference of reliable, trusted, serious and experienced professional disciplinarians.
Cane-Iac and its owners, agents and suppliers assume no responsibility for the actions or circumstances of any and all of the Professional Disciplinarians. You assume all risk and responsibility of your interaction with them.
PLAY SAFE, ALL WAYS, ALWAYS
Copyright 2020 ~ All Rights Reserved