Hi there, I'm Katee Calaway and I'm pretty much your average spanko/college girl. I'll be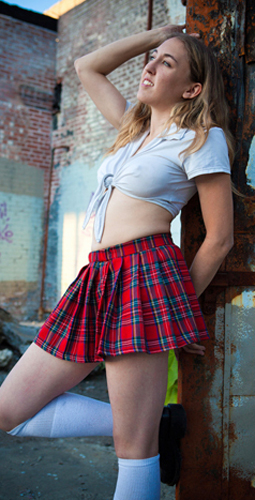 earning my bachelors degree in general science within a year, with a minor in computer science and geology. In my free time I paint, read, write, fence, make music, enjoy the outdoors, watch college football (Go Ducks!), program websites and just plain live life.
For as long as I can remember, I've had an interest in spanking and I currently identify myself as a switch. You can find me on various social networking sites. Feel free to drop me a line; I love to chat with fans! If you get to know me you'll find I'm a pretty cool person with a ton of random skills and abilities...that and I'm a smart-mouthed brat who probably deserves a good swatting.

CANE-IAC is very excited and proud to have Katee Calaway as a model.

Photos of Katee with our CANE-IAC implements, click on the photo to view the item.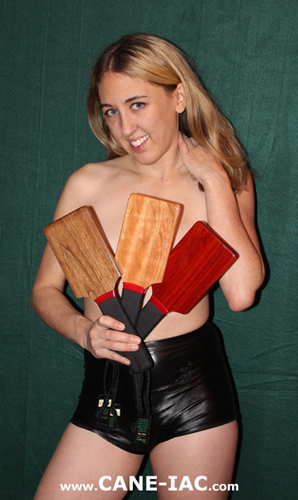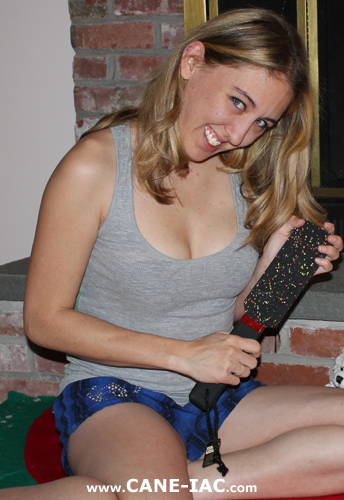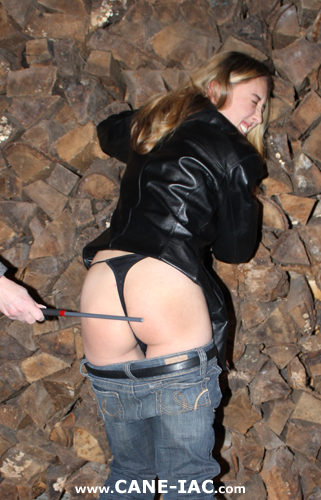 Bottom Burners Donkey Hide Paddle Big Gray JR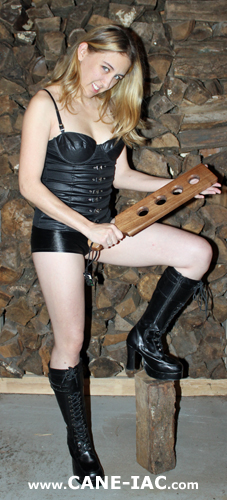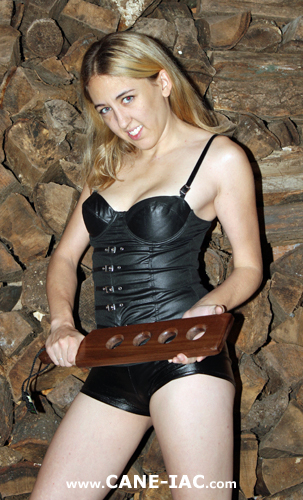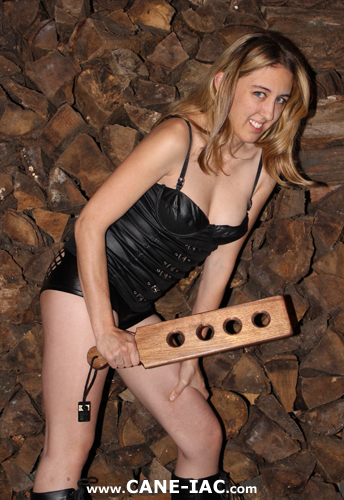 Walnut Four Hole Paddle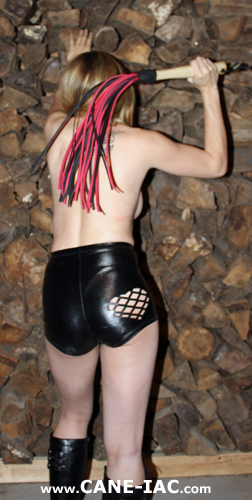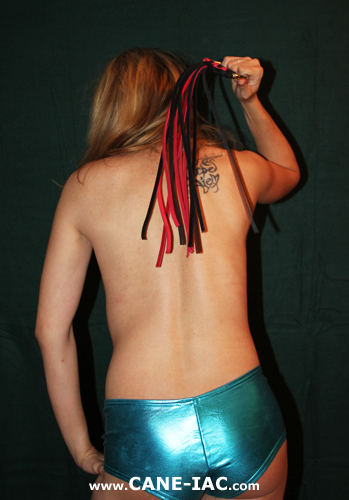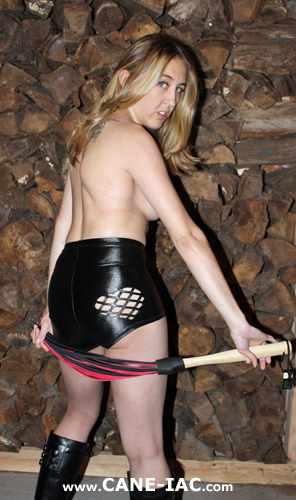 Leather Martinet Nun's Disciplinary Flogger Leather Martinet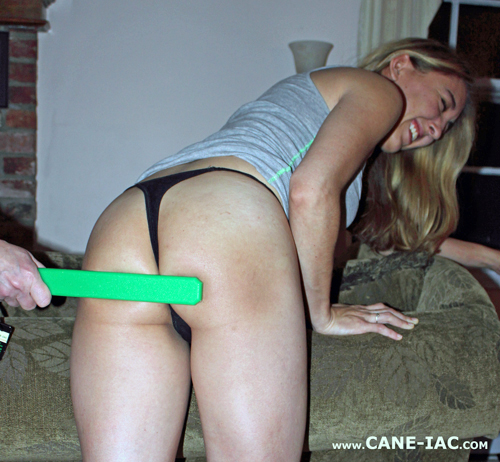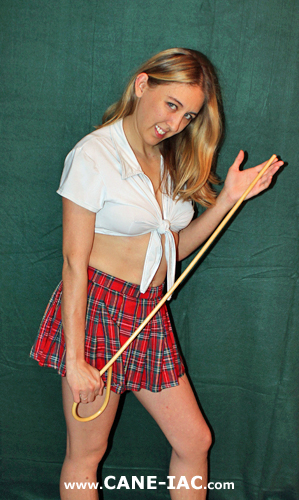 Green SMACK Rattan Schoolhouse SR Cane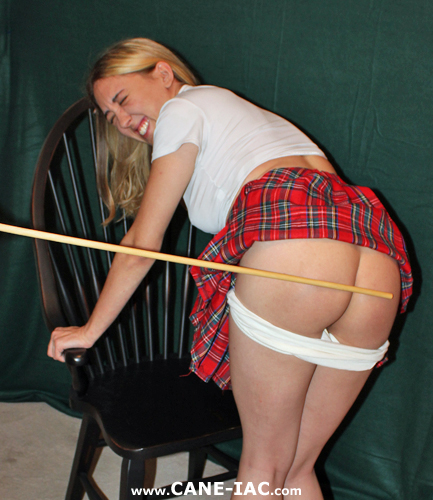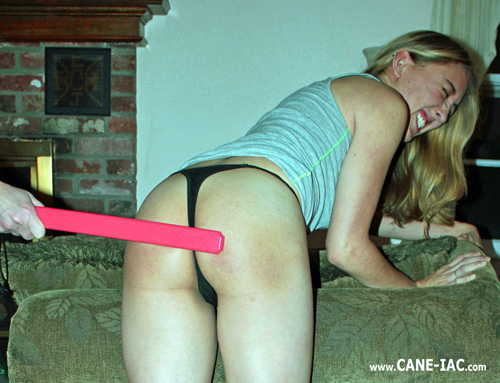 Master's Choice SR Cane Red SMACK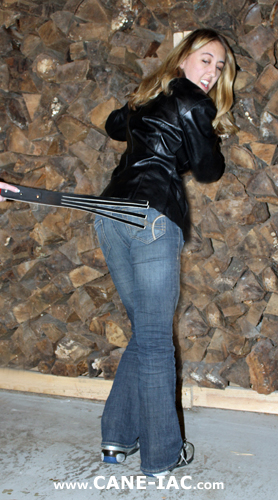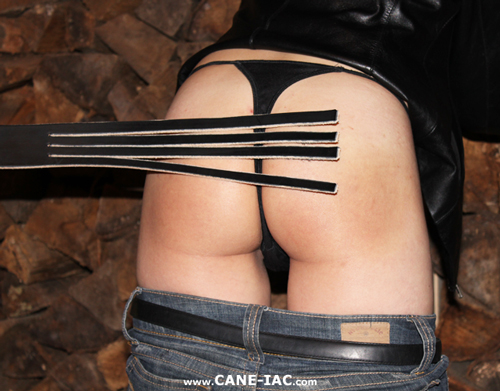 TAWSE Four Tail Leather Strap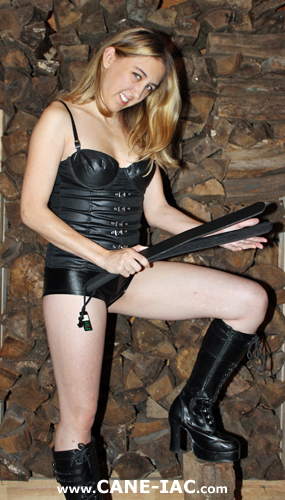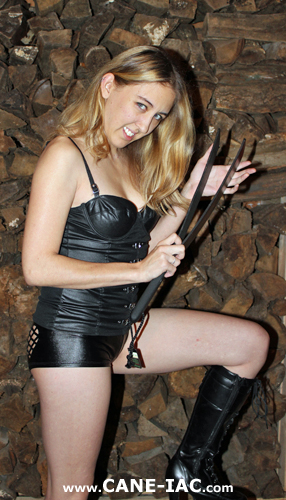 TUFF Boy Double Leather Strap
PLAY SAFE, ALL WAYS, ALWAYS