My Shopping Cart
Qty
Item
Total
$0.00
CANE-IAC is Verified
Safe & Secure
Cane-Iac's Meet the Professional Disciplinarians
Check back often as we will be adding more professionals soon.
ARIZONA
Ms Victoria Kay
Disciplinarian, Spankologist & Switch
Topping

: Ms. Victoria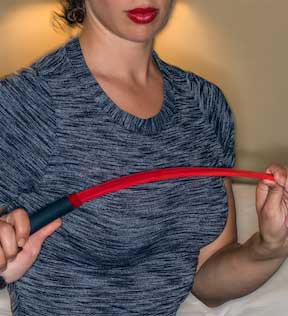 Specializes in Domestic Scenes (with optional role-play), Therapeutic Spankings and Corporal Punishment. You will see in her piercing blue eyes that she means business and there is no escape but through the fire. You will also sense her care and expertise as she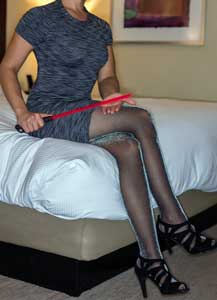 dishes out each stroke of her hand, paddle, strap or cane. She will take your psyche and your bottom through a beautifully intense ride along the lines of pain and pleasure.
​Bottoming: As a Switch, Ms.Victoria understands the psychology, sweet surrender and catharsis of bottoming. She loves a good spanking and will selectively offer her bottom up to those she deems fit. Hand spanking is her preference and she plays at various intensities. If you are not a seasoned top but want to experience topping, she offers hands on instructional sessions.
Ms. Victoria frequents Phoenix AZ and travels the US, most notably San Diego, San Fransisco, LA, Las Vegas, NYC and Boston. She is working on a website, but in the meantime you may e-mail her concise inquiries, for her travel schedule or to sponsor a trip to your city.
--------------------------------------------------
Cane-Iac does its best to screen all of the professionals to bring you a reference of reliable, trusted, serious and experienced professional disciplinarians.
Cane-Iac and its owners, agents and suppliers assume no responsibility for the actions or circumstances of any and all of the Professional Disciplinarians. You assume all risk and responsibility of your interaction with them.
PLAY SAFE, ALL WAYS, ALWAYS
Copyright 2020 ~ All Rights Reserved