My Shopping Cart
Qty
Item
Total
$0.00
CANE-IAC is Verified
Safe & Secure
Cane-Iac's Meet the Professional Disciplinarians
Check back often as we will be adding more professionals soon.
CALIFORNIA
MAIA
I am Maia. I am a real mom, a real disciplinary-wife, that really spanks. I believe in the necessity of drawing boundaries and setting limits, and I believe in enforcing them with bare-bottomed spankings– something I hand out quite consistently at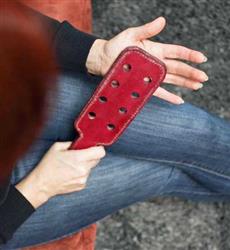 home. I am a professional with years of experience helping people order their lives, address problem behaviors, and maintain accountability. As a professional dis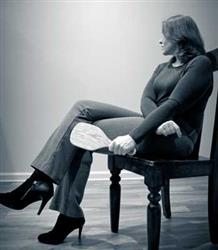 ciplinarian, I combine my two worlds to serve my clients.
As in my professional world, I will help you improve the areas of your life that need to be addressed. But just like at home, I will be applying authentic discipline to do it. From disciplinary spankings, phone sessions, to a variety of reflective consequences, if you're looking for genuine, life changing discipline from someone who truly lives it, you've found it. Serving the Southern California region or travel-to-you discipline offered nation-wide.
Visit me at: www.domesticdisciplinarian.com
--------------------------------------------------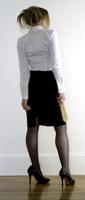 My name is Gin. I offer traditional spanking services to both men &
women who are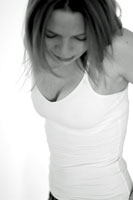 in
need of strict discipline. I consider myself to be a natural spanker. I don't do glitz
and glamor or overly staged scenes - just good old fashioned discipline. For me nothing could be more natural than a naughty bare bottom over my knee and I have yet to find anything that comp
ares to the immense satisfaction I get from spanking. It is my love,
obsession and art.


--------------------------------------------------
My name is Miss Georgia Payne and I am a Professional Disciplinarian based in Los Angeles with frequent travel to other cities. I've been punishing naughty men and women for well over 20 years and have quite the reputation with the cane. I enjoy both domestic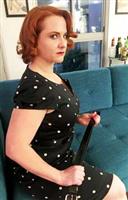 and judicial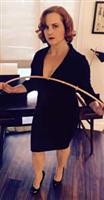 correction and My go-to implements include: hair brush, bath brush, wooden spoons, belts, straps, wooden birches, paddles, the cane, and, of course, My very own hand. I don't put up with nonsense, I will just as easily shove a bar of soap in your mouth and stick you in a corner as put you over My knee. You get what you've got coming to you. I don't enjoy giving light spankings nor do I like giving spankings for the sake of it. I like to incorporate real life context into your punishment. I enjoy being the disciplinarian to someone who truly needs and deserves it. And we both know that you need and deserve it… don't we…?
Visit me at: www.overmykneela.com or email at [email protected]
--------------------------------------------------

Miss Jennifer
Hi, I am Miss Jennifer or Miss Jen (most people just call me Jennifer or Jen) and I am a Professional Discip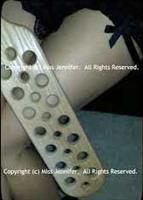 linarian. I travel globally to provide Disciplinary and Behavioral Modification Sessions and to see the world. I have been a Professional Disciplinarian for over 10 yea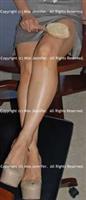 rs. I am an intelligent, extremely discreet, clean, non smoker that is drug free and disease free. I love what I do and spanking is my passion! I keep a very low profile. I give REAL spankings but at the same time it is safe and you will feel better afterwards. Whether you have a spanking fantasy, need/want, or deserve a spanking for your wrong doing. I will give you the best spanking experience.
Note: I SPANK. I ONLY SPANK! I give REAL spankings! I only provide Disciplinary and Behavior Modification Services!
My motto for life is EAT, TRAVEL, SPANK.
Please visit:
www.jenniferspanks.com
to join my spanking community, learn about me, my suite of services, where I am traveling next, blog, forum, and to check out the cool stuff I am working on.
--------------------------------------------------
Cane-Iac does its best to screen all of the professionals to bring you a reference of reliable, trusted, serious and experienced professional disciplinarians.
Cane-Iac and its owners, agents and suppliers assume no responsibility for the actions or circumstances of any and all of the Professional Disciplinarians. You assume all risk and responsibility of your interaction with them.
PLAY SAFE, ALL WAYS, ALWAYS
Copyright 2020 ~ All Rights Reserved