My Shopping Cart
Qty
Item
Total
$0.00
CANE-IAC is Verified
Safe & Secure
Cane-Iac's Meet the Professional Disciplinarians
Check back often as we will be adding more professionals soon.
CONNECTICUT
Hello, I am Lady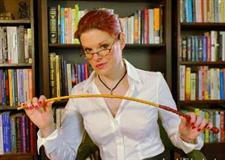 Elizabeth, a professional disciplinarian and kinky life coach located in Central Connecticut. I have over a decad
e of experience punishing wayward boys and girls. I offer g
entle spa
nkings for nervous beginners, or strict behavior modification sessions for experienced bottoms. I have a fully equipped playspace that is private and spotless, including a vast array of implements for corporal punishment. With a social
science PhD and coaching expertise, I offer training for many areas of your life. Email: [email protected]
--------------------------------------------------
I am Sarah Gregory, a well known spanking model as well as professional disci
plinarian.
I am based in Connecticut, but travel frequently to California and other parts of the
country. Through many years as a bottom to some of the most talented tops and disciplinarians, I have developed skill and talent as a top. I enjoy spanking naughty boys and girls of consensual age for real life discipline, role play scenarios, and therapeutic spanking sessions. I have experience and skill when it comes to canes, straps, floggers, paddles, and pretty much any OTK implement. You can find my travel schedule on my website.

--------------------------------------------------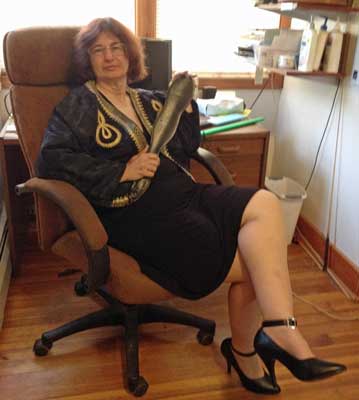 I am Ms.E. I have close to 20 years of experience as a disciplinarian.
As a former teacher, you will find me accustomed to working with individuals who need correction and guidance to achieve a balanced life. I am intelligent and well-educated. I have significant coursework in psychology, counseling,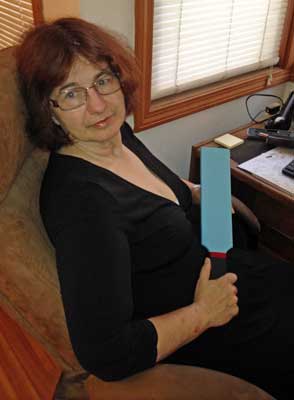 business, and law, in addition to my educational credentials. I will use my knowledge to help you grow to become the best you can be. This may be difficult at times, but it is worth the effort.
We will start our journey with an initial meeting to gt to know each other at a local diner. Then, perhaps, you will be invited to my home-based office. We will address your behavior at length and then administer corrective/deterrent actions. Take warning: fussing and squirming will not lessen the correction you are about to receive.
You
may contact me at
[email protected]
. Thoughtful, well-written emails, please, if you wish to capture my attention."
--------------------------------------------------
Cane-Iac does its best to screen all of the professionals to bring you a reference of reliable, trusted, serious and experienced professional disciplinarians.
Cane-Iac and its owners, agents and suppliers assume no responsibility for the actions or circumstances of any and all of the Professional Disciplinarians. You assume all risk and responsibility of your interaction with them.
PLAY SAFE, ALL WAYS, ALWAYS
Copyright 2020 ~ All Rights Reserved