My Shopping Cart
Qty
Item
Total
$0.00
CANE-IAC is Verified
Safe & Secure
Cane-Iac's Meet the Professional Disciplinarians
Check back often as we will be adding more professionals soon.
Miss ELIZABETH
Hello, my name is Miss Elizabeth, a mature, professional Disciplinarian living in the Indianapolis area. I love spanking otk with my bare hand on your bare bottom, as well as using paddles(wooden and leather), brushes, canes and belt strapping, depending on the level of intensity your backside requires. A true Spanko at hear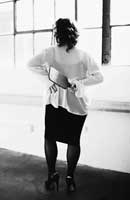 t, yet I can also incorporate other kinks and interests into your spanking session, if
you desire. Though rather short(5'1" barefoot), what I may lack in height I make
up for in sheer strength
and power. I am strong and muscular, and very capable of delivering a long, hard otk spanking, keeping you from wiggling out of my grasp by wrapping you firmly in my
powerful leg lock.
I offer scenarios from light, "funishment" spankings to strict Corporal Punishment for the naughtiest boys and girls; I have th

e ability to address a broad range of disci

pline specifically designed to suit your n
eeds. I truly love, and specialize in, role play for those who enjoy Mo
mmy/boy, Auntie/nephew, Teacher/student, Boss/employee scenarios. If you need better focus at work or in
school, or some spanking "encouragement" to help you follow your healthy lifestyle, I can certain
ly assist you in those areas as well. Whether you live in the Indy area or are coming to visit for one of t
he many conventions or sporting events that we host here, visit my website and schedule a session to put yourself across my lap for that discipline you know that you need and deserve.
--------------------------------------------------
A Mistress and Disciplinarian, I enjoy administering over the knee spankings w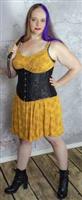 ith my firm bare hand, brush, and paddle but am also adept with cane, flogger, and strap. Highly educated and always learning, I will use my knowledge to help you a
s I am able; curbing behaviors, achieving goals, or simply providing the maintenance care you need. A stern voice paired with a nurturing heart, my aim is to leave you better than I found you and will utilize every resource to do so. I enjoy roleplay, especially to incorporate recitations, confessions, lecture, and corner time in your spanking. Each session is tailored to your needs whether you're a timid newbie or a seasoned veteran. Other session types, fetishes, and kinks are also available. I do real time sessions at incall locations with a domestic setting as well as outcalls after ample screening. I look forward to hearing from you.
--------------------------------------------------
Cane-Iac does its best to screen all of the professionals to bring you a reference of reliable, trusted, serious and experienced professional disciplinarians.
Cane-Iac and its owners, agents and suppliers assume no responsibility for the actions or circumstances of any and all of the Professional Disciplinarians. You assume all risk and responsibility of your interaction with them.
PLAY SAFE, ALL WAYS, ALWAYS
Copyright 2020 ~ All Rights Reserved