My Shopping Cart
Qty
Item
Total
$0.00
CANE-IAC is Verified
Safe & Secure
The USPS has done it again and raised its rates on non-standard and oversized packages. Sorry but effective immediately we need to add an $8.00 surcharge to all orders. It is ugly and we don't like it any more than you do.
Cane-Iac's Meet the Professional Disciplinarians
Check back often as we will be adding more professionals soon.
MASSACHUSETTS
Gardner
MISTRESS SCARLETT
My name is Mistress Scarlett , I am known as a Whip Mistress, a Sadist and a Therapist. I have been practicing both the
psychological and phy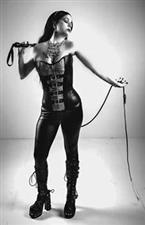 sical aspects of BDSM for over 12 years, I believe both are equally as important as the other and when done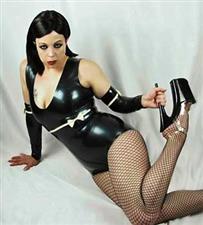 together and done properly, there is nothing more intense in the BDSM li
fe
style. There is a link between the mind, your memories and certain past events that resonate inside of you and connect you to your most intimate desires and
fetishes.
Thus, I am not only considered a ominatrix, but a sex therapist as well. I can help reach inside of you and help you find yourself, truly and completely. With me you will experience intense therapy, sessions and aftercare, along with a Mistress you must prove yourself to be wholly and fully devoted to in order to be worthy of her love and care. Though I am a Sadistic and Autocratic Female, I am also very generous and caring to all of my Pets and Slaves. I will take what I want and feed off of that energy you give to me and in return I will give you that which you desire most of all. So, whether you have a deep desire to be dominated and controlled, or are just curious, you have found your Goddess.
The only question now is, are you wo
rthy to serve me?
Visit me here: MISTRESS SCARLETT
--------------------------------------------------
LADY KIM
Y

ou are unfocused, you have lost yourself, you are uncensored. The fact that you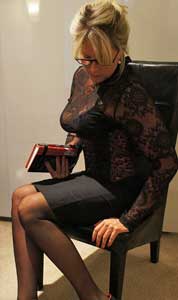 recognize this, is in your favor. We go along our daily path with no thought as to the
consequences. Well, it is time for all your bad actions and thoughts to be accounted for.
Domestic Discipline is a guideline for your sanity, you crave it… you NEED it.
Domestic Discipline is varied. It can take on many different roles, some are scripted, some are not.
But in essence, the one true remaining factor, is that correction is needed.
Are you ready to accept that improvement is essential?
Visit me here: LADY KIM
--------------------------------------------------
Cane-Iac does its best to screen all of the professionals to bring you a reference of reliable, trusted, serious and experienced professional disciplinarians.
Cane-Iac and its owners, agents and suppliers assume no responsibility for the actions or circumstances of any and all of the Professional Disciplinarians. You assume all risk and responsibility of your interaction with them.
PLAY SAFE, ALL WAYS, ALWAYS
Copyright 2020 ~ All Rights Reserved