My Shopping Cart
Qty
Item
Total
$0.00
CANE-IAC is Verified
Safe & Secure
Cane-Iac's Meet the Professional Disciplinarians
Check back often as we will be adding more professionals soon.
Cleveland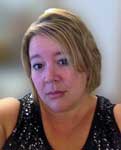 I am Miss Macie and I offer domestic-setting spankings tailored to your needs. Whether you are just curious or very experienced, I will make sure you get the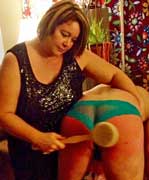 spanking you desire. Every person seeks out a spanking for his or her own personal reasons; I like to build on that reason and create an experience you won't soon forget. Sessions can include serious discipline with goal setting, mouth washing, corner time, OTK, and/or light spanking - all mixed with various positions. My instruments include, but aren't limited to, hand, crops, leather or wooden paddles, bath brush, leather straps and flogger. Visit my website and come get the punishment you deserve.
--------------------------------------------------
Cane-Iac does its best to screen all of the professionals to bring you a reference of reliable, trusted, serious and experienced professional disciplinarians.
Cane-Iac and its owners, agents and suppliers assume no responsibility for the actions or circumstances of any and all of the Professional Disciplinarians. You assume all risk and responsibility of your interaction with them.
PLAY SAFE, ALL WAYS, ALWAYS
Copyright 2020 ~ All Rights Reserved