My Shopping Cart
Qty
Item
Total
$0.00
CANE-IAC is Verified
Safe & Secure
Cane-Iac's Meet the Professional Disciplinarians
Check back often as we will be adding more professionals soon.
Austin
Miss RACHEL
Would you enjoy a therapeutic disciplinary session without judgment? Are you tiring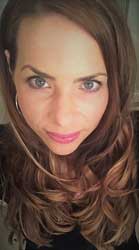 of your vanilla world and need an attentive spanking to set you straight? Do you enjoy a firm spanking from a no-nonsense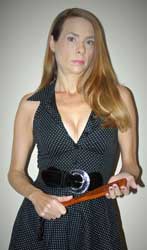 yet caring authoritative figure? Do you need that extra push to help you achieve your personal or professional goals? Miss Rachel can provide that for you.
Miss Rachel is a professional disciplinarian in the Austin, TX area. She offers life coaching with a spanko twist. She believes that your reward for good behavior should be the discipline you crave.
Whether it be a therapeutic positive spanking, role play spanking, or a strict punishment spanking she can deliver the session you have always dreamed of having.
She is well prepared to help you get the discipline you need. Her credentials include her academic background, a Master's Degree in Social Work (which encompasses mental health and therapeutic training) as well as her natural love and talent for spanking.
She has a kink friendly attitude and is also a switch in her private life. She understands what it is like to give and receive. The duality helps her understand the wants and needs that you experience and makes her approach much more effective than a top that has never been on the receiving end. Miss Rachel loves otk hand spankings but also enjoys using an array of implements. Among her favorite are belts, canes, paddles and brushes. A spanking by Miss Rachel will be one that isn't soon forgotten.
You can visit her website at www.positivelyspanking.com email her at [email protected]

-------------------------------------------------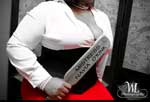 Hello,
I am Ms. Navia a classy,educated, 40-something, full-figured Black "Spank Therapist" and life coach based in Dallas, Texas. I offer enjoyable, corrective and therapeutic spankings and loss of control for those that require My attention. My 10-years of spanking, paddling and corporal punishment skills have corrected many behavior issues provided motivation for many.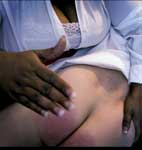 I specialize in role-play and HARD Over-the-knee hand spankings and I'm highly skilled in other forms of discipline, humiliation, sensation stimulation, domination, service training, NT/CBT, fetishes, and various edge play as well. I tour TEXAS, the USA and travel to spanking/BDSM events.
--------------------------------------------------
My name is Leigh, I'm a 26 year old Dallas, Texas native, here to offer strict guidance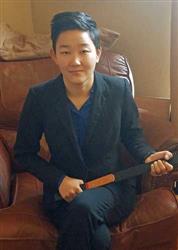 for those who want to improve their lives. Offering a variety of services (all non sexual) and
u
s
ing many forms of discipline I will work with you to stop behaviors you want to quit. I can't wait to have the opportunity to speak with you.
--------------------------------------------------
Cane-Iac does its best to screen all of the professionals to bring you a reference of reliable, trusted, serious and experienced professional disciplinarians.
Cane-Iac and its owners, agents and suppliers assume no responsibility for the actions or circumstances of any and all of the Professional Disciplinarians. You assume all risk and responsibility of your interaction with them.
PLAY SAFE, ALL WAYS, ALWAYS
Copyright 2020 ~ All Rights Reserved