My Shopping Cart
Qty
Item
Total
$0.00
CANE-IAC is Verified
Safe & Secure
Cane-Iac's Meet the Professional Disciplinarians
Check back often as we will be adding more professionals soon.
Seattle
I am Mistress Brigitte, a six foot tall, mature, experienced Seattle based Fren
ch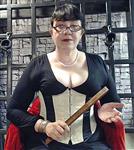 disciplinarian. I love domestic discipline and like nothing more than
administering bare bottom
spankings and paddlings
to naughty boys. I am also very adept at British discipline since I sincerely believe in the saying: spare the
rod, spoil the brat.
I enjoy role-play especially auntie/nephew or teacher/student scenarios and while I am strict and no nonsense I am also caring and nurturing.
I see clients at my well equipped, private Burien play space as well as in the privacy of their own homes or their hotel rooms.
I require at least 24 hours notice and prefer afternoon or early evening sessions.

For more information visit my website.

Visit me at:

Mistress Brigitte
--------------------------------------------------
--------------------------------------------------
Miss Jenn Davis

I am Miss Jen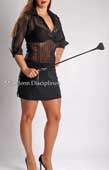 n Davis (also known as Miss Jenn Disciplines) and I am a professional disciplinarian in Seattle, who t
ravels quite extensively. I *love*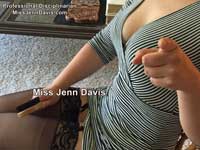 sp
anking and paddling and use a variety of implements. I am str
ict but I am caring. I am discreet and I expect the same from you. I am intelligent with a University degree as well as street smarts, and have a good sense of humor to boot.
Feel free to check out my travel schedule on my website to see if I am in Seattle or traveling. Don't see

your city listed on my travel schedule? Consider sponsoring a trip! If you are not able to see me in person, please check out my audio clips or consider doing a phone session.
If you are a naughty boy or girl of consenting age, in need of a spanking, I would love to hear from you. Will yours be the next bare bottom that will be over my knee?

Hugs & spanks, Miss Jenn
For more information visit my website.

Visit me at:

Miss Jenn
--------------------------------------------------
Cane-Iac does its best to screen all of the professionals to bring you a reference of reliable, trusted, serious and experienced professional disciplinarians.
Cane-Iac and its owners, agents and suppliers assume no responsibility for the actions or circumstances of any and all of the Professional Disciplinarians. You assume all risk and responsibility of your interaction with them.
PLAY SAFE, ALL WAYS, ALWAYS
Copyright 2020 ~ All Rights Reserved